Applications are open for September-start programmes 2017
More info here.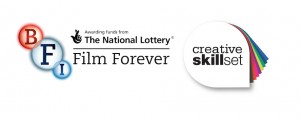 The Screen Arts Institute is run by professional film-makers to advance the careers of emerging film-making talent and experienced film-makers alike. Our mentors are among the most influential figures in the industry including many
Oscar and Bafta winners.  If you are a screenwriter, producer, director, actor we run programmes and events to make the most of your talent and to accelerate your progress.  Our programmes are designed to develop your work to high professional standards.  We sell you and your work direct to industry, and everything we do is designed to shorten the odds of your projects being made and distributed.
If you aspire to the highest levels of achievement and want to further develop your working relationship with agents, producers, distributors and exhibitors, then find out more about us and let us find out more about you.   We only take the best.
Save
Save
Save