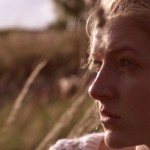 Dan Kokotajlo (director), Charlotte Wise (writer) and producer, Marcie MacLellan, have won one of the 8 spots on this years shortlist for iFeatures.  They get a full development grant for their feature "Apostasy" and go forward for the production cut in 2015.
All three are grads from Steve May's screenwriting & producing programmes.
Well done, Team! Click here for more info.