The SAI at the BFI Southbank, London, SE1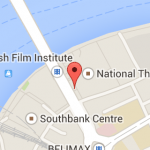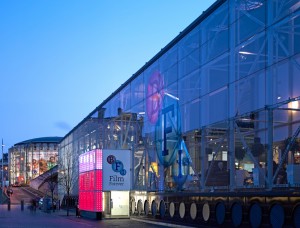 The Screen Arts Institute is committed to being outward looking and engages with industry at their places of work as often as possible – with studios, distributors, sales agents etc.
But we hold regular seminars and workshops at the seminal British Film Institute, Southbank.  We use the dedicated Learning Space there but have access, also, to the Reuben Libary, the Mediatheque and…
… the excellent Ben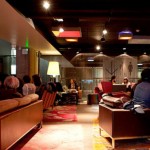 ugo Bar and Restaurant.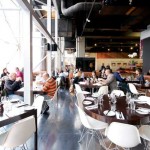 Our other industry settings include the Working Title Film's offices on Aybrook Street, London W1.
For script meetings our film-makers and mentors favour cafe life – Benugo Bar at BFI, Villandry at Waterloo Place and Great Portland Street and Riba on Portland Place are our regular haunts.