The Screen Arts Institute is dedicated to the pursuit of excellence in the screen arts, supported, trained and mentored by fellow professionals. Our mentors include Oscar and Bafta winners and we are confident that we are running the most pragmatic programmes in the country.
The Screen Arts Institute is a non-governmental organisation run by a core group of established screen talent. They act as its Advisory Council, its Mentors and, most importantly, its example of excellence as a group of ongoing professionals.
Our Governors/Advisory Council includes:
Tim Bevan 
Hossein Amini
Oliver Parker
Olivia Hetreed
Rob Kenny
Co-Chairman at Working Title Films ("Fargo", "Atonement, "Bridget Jones" etc.)
Writer/Director (Oscar nominated for "The Wings of a Dove", "Jude", "Drive")
Writer/Director ("Othello", "An Ideal Husband", "St. Trinians")
Writer, & Writer's Guild Film Committee ("Girl with a Pearl Earring", "Wuthering Heights")
Director of Operations, Curzon Cinemas
We have a core group of some 50 industry professionals who contribute to our sessions. See Bruce Robinson ("The Rum Diary", "Withnail and I") strut his stuff in the clip on the Home page.  As well as writers, producers, directors and actors they include literary agents, sales agents, distributors and exhibitors.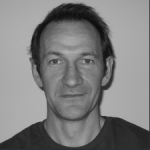 The Director of The Screen Arts Institute is Stephen May.  Stephen is a producer/writer/director who has worked with the best in the business on both sides of the Atlantic; Castle Rock, Ealing Studios, Miramax, the BBC.  His network of industry contacts include the likes of Dede Gardner (Brad Pitt's producer at Plan B), Len Amato (Head of HBO) and, on this side of the pond, Tim Bevan at Working Title and Kate Lewis (Head of Drama at ITV).  Stephen was the founding Director of the Masters Programme in Screenwriting & Producing at the University of Westminster and continues as the Open University's validator of new Screenwriting and Producing Masters programmes.   He is the External Examiner of the MA in Producing at Royal Holloway, and was one of the two screenwriting tutors at Oxford University's MA in Creative Writing.  Click here for information on The Screen Art Studio's Slate.