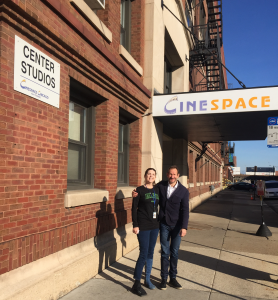 The Screen Arts Institute launches its Chicago branch in January 2018.  The producer/writer Joan Philo will be running the USA's first satellite of London's Screen Arts Institute at the Cinespace Studios on West 15th Pl.
Cinespace is the largest film studios in the US outside of LA, and the home of shows like "Empire" and "Chicago Fire".  It is the perfect home for the development of passion projects by the best emerging talent in the US.
SAI – Chicago is actively seeking that talent for their 2018 programs which begin in March 2018.