Some recent Successes from film-makers mentored by Stephen May and/or SAI
– Ernest Riera (Stephen May alum, and now Mentor with SAI) wins the rights to "Hearts of Atlantis" by Stephen King. And his feature "47 Metres Down" is the highest grossing indie in 2017. Ernest will write and produce "Hearts of Atlantis" with director Johannes Roberts and Fyzz Productions
– Babak Anvari (a Stephen May alum, and now Visiting Mentor) sells "Under the Shadow" to Netflix, and wins BAFTA for Best First Feature, Feb 2017
– Bex Harvey (Stephen May alum) wins Oscar for writing Sing, Best Live Action Short, 2017
– Stella Meghie (Stephen May alum) Spirit Award nominated for "Jean of the Joneses" Jan 2017; released in US/Canada. Stella has been picked up by CAA and was tapped by Warner Bros and John Wells Productions to direct "Everything Everything"  https://www.filmindependent.org/spirit-awards/nominee/stella-meghie
– Stephen May alums Daniel Kokotajlo (dir), Marci MacLellan (prod) have  feature "Apostasy" at LFF 2017 and picked up for distribution by the Curzon group. http:// film.britishcouncil.org/apostasy
– Zara Meerza (on SAI programme 2016) wins Associate Producer role at Warp Films (This is England) https://www.thetalentmanager.co.uk/talent/21432/zara-meerza
– David P Davis (on SAI programme 2016) wins Script Executive role on Bryan Cranston-starring "Electric Dreams" 10-part sic fi (Phillip K Dick project) for Channel 4 https://www.theguardian.com/media/2016/may/10/bryan-cranston-philip-k-dick- channel-4-sci-fi-tv-electric-dreams
– SAI Mentor, Camille Gatin, wins BAFTA nom for producing The Girl with all the Gifts for Warner Bros.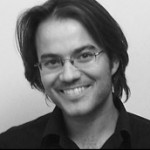 Writer/producer Ernest Riera,  (and now a Mentor at SAI), has just secured the rights to Stephen King's "Hearts of Atlantic" – the Fyzz Facility will produce.
http://variety.com/2016/film/global/johannes-roberts-stephen-king-novella-hearts-in-atlantis-1201865768/
Ernest sold three of his feature projects in 2015.
Fox Searchlight bought "The Other Side Of The Door" (which Ernest co-wrote with his writing/producing/directing partner Johannes Roberts); the Weinstein Company has bought "47m Down" (also co-written by Roberts and Riera) and Platform 9/The Salt Company shot "The Pool" in August 2015.  Ernest has produced 6 other features including "F" premiered at Odeon Leicester Square 2010,  distributed by Optimum.  Also directed "Forest of theDamned 2" feature in  post-production.
Julio Bonet, Development Exec at Nexus Studios.  Previously, Head of Development and Acquisitions, at Elton John's "Rocket Pictures".  Julio was post production producer on "Gnomeo and Juliet" for Disney.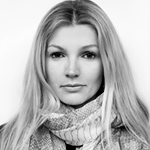 Amy Ricker has produced some half dozen features including "Having You" with Anna Friel and Romola Garai and" The Island" starring Natalie Press.  Amy is also the development consultant on a new Film Fund with projects that include George Clooney and Bill Moynihan as collaborators.  Her company, Finite Films & TV, is in production on several features and TV productions. http://www.finitefilmsandtv.com/
Gemma Pascual         Head of Development, Desert Road Film and TV, 2008
Lorrie Sheehy            script sale of feature "The Chimes" (Alex Ross producing 
                                   through Universal), 2009/10
Bobby Stevenson  Screenwriter on "Hollyoaks", "The Bill", "Emmerdale"
Bogdan Mirica            screenwriter of feature "Ho Ho Ho" (Warner Bros distribution, 2010)
Mary Stewart-David    writer of "Eighty-1", play on Broadway, New York, 2010, and "Baby
                                     on Board" at Stephen Joseph Theatre Scarborough.
Natalia Golysheva        producer for BBC, 2010/11
Brian De Vore             writer/producer "Mystery of the Full Moon" TV Pilot for Netherlands
                                    TV Title sequence: http://www.vimeo.com/8405520
Teresa Smith               award-winning Producer/Director for Ch4, BBC and ITV
                                   including Amnesty award for "Fallujah" and Royal Television 
                                   Society Award.
Daniel Pavoncelli        Executive Producer at Cascade Pictures, 2014. Development Executive, Hammer Films, 2010,

Avi Marcado               writer comedy series, Israeli National TV, 2010
Michelle Brooks         BBC development executive, 2010
Elena Michajlovska    
Producer of award-winning "Legends of Ingushetia"
                                    and Co-director of the Anton Chekov foundation, 2010/11
                                    http://legendsofingushetia.com/legends.html
Some recent Mentor Successes
:
Tim Bevan                 Oscars for "No Country for Old Men", "Atonement".  
Bruce Robinson        Directing Johnny Depp in "The Rum Diary", 2010/2011
David Parfitt             Produced "My Week With Marylyn" starring Kenneth Branagh 
                                     and Michelle Williams, 2011 release
Hossein Amini         Wrote/Directed "Two Faces of January" starring Vigo Mortensen & Kirsten Dunst; wrote screenplay for           
                                   "Drive"starring  Ryan Gosling and Carey Mulligan, 2011
Clive Bradley            writer of TV Drama "Single-Handed", for Element Films 2010
Peter Ettedgui          producer of feature "Unmade Beds" competing at Sundance 
                                    Film Festival and on world-wide release 2010
Mia Bays                 Oscar for producing "Six Shooter" and Head of Production
                                at Film London's  Microwave Scheme producing, amongst others,
                                "Shifty" & "Mum and Dad"
Comments from Graduates and Industry
 "You are a fantastic teacher/ speaker… I had a lot of fun… learned a lot."
– Ashley Horsley, screenwriter on SAI Short Course, 2014
"I came out with two projects picked up by producers who had been a tutor and mentor – and who both won Oscars during the course. So I guess the benefits of the course and the quality of the teaching go without saying.
Longer term, after four years and countless drafts I think I'm beginning to put into practice all of the things I heard about from Steve May, Steve Brookes, John McNally and Justin Trefgarne, other staff as well as my fellow students – sometimes without thinking about it or noticing it at the time, so the teaching must have a true heuristic quality – like being taught a foreign language and find you can actually say things without it being a translation – and some of them are things you never thought before.
I could mention the sheer energy generated by the course, how people outside picked up on it and gave me more commissions in a shorter space of time than ever – give a job to a busy man I guess. One was a short for the Red Cross and one was a MIP pilot for an animation TV series from a billion dollar grossing director.
The networking with my contemporaries continues"
– Patrick Woodward, class of 2006 (responding in Oct 2010, and now commissioned by Oscar-winning producer, Peter Fudakowski, to write an original feature.)
"The SAI has been an amazing experience.  I am a professional Script Editor and so story theory is something that I work with every day and the SAI, headed by Steve, manage to find new ways of opening my eyes on how to approach story.   The creative writing exercises are second to none, and the fact that I don't have to try and script edit my own work, and let other people do it for me, has been absolutely priceless.  I can't recommend it enough for any filmmakers out there…" – David P. Davis (Script Editor, Dr. Who, and now SKY Atlantic.
"I couldn't encourage SAI enough to anyone. It's rare to find such a positive environment for professional, creative growth with peers and mentors as experienced as the ones I've encountered.  As a documentary filmmaker the move towards fiction has always been a daunting thought. With the help of Stephen May and my fellow filmmakers I've been able to develop the dramatic potential in the stories I care about while working towards writing my first screenplays for TV and Film.  There's no better programme for getting you in the room. In my time with the SAI I've work-shopped, shared and developed my ideas with the leaders of the industry gaining valuable feedback and contacts that will continue to inform my work for years to come." – Zara Meerza, producer/director "Marfa, Texas" – and, while on the SAI programme, has secured an Associate Producer's role at Warp Productions.
"The SAI programme has surpassed my high expectations.  The structure and support are superb and I'd recommend the SAI programme to anyone ready to take their next step in filmmaking.  Stephen May and all mentors and contributors are top industry professionals. This is a privileged position to be in.  A fantastic programme for people who learn from DOING."-  Jacob Perlmutter, photographer/musician/filmmaker http://jacobperlmutter.com/home.html
"The SAI/Working Title workshop was bursting with industry know-how. As the winner I got the opportunity to meet two inspiring and influential contacts; the director Oliver Parker and WT Exec, Harriet Spencer. They both saw great potential in my project and continue to support me.  Thanks to the SAI coaching, I am now one step closer to seeing my story on the big screen." – Diana Voxerbrant, 2014
"The training I got under Steve May's leadership, is quite sincerely the most invaluable and productive time in my formative years. Not only were the development tools provided the most insightful, but the access to top-tier film-making talent (as mentors and tutors) really took the whole course to another level. If it wasn't for those contacts, I wouldn't have the career I have today." – Julio Bonet, Development Producer, Locksmith Animation (First high-end feature animation studio in UK.  Led by director Sarah Smith, Arthur Christmas, backed by Elizabeth Murdoch and Double Negative).
"Easily the best part of the course was the practical, hands-on approach to screenwriting — reinforced by a strong foundation in theory. We were given the to tools to craft a story to a professional standard; and then had to put those tools to use in order to deliver — all under the watchful eye of our professor as well as our tutors.
Exposure to industry professionals was invaluable and well worth the price of admission. To make close personal friendships with some of the UK's brightest and best screenwriters and producers is something I'll always cherish."
– Jeremy Wadzinski, class of 2009, Emmy award-winning writer/producer.
"I want to say how invaluable I think your course (and in particular your personal attitude) has been to me.
Most people don't really understand the creative process (or give it an impenetrable theoretical reasoning or have their own weird ideas about it) but you are able to articulate it in a way that makes complete sense and enables your students to focus on what's important. You also nurture talent and don't preach, and you seem to really give a shit. Which is pretty rare.
The other tutors were also well chosen, down to earth and it was most helpful that they came from professional rather than educational backgrounds.
I wish you all the best with this, long may the course continue!"
– Tom Levinge, class of 2008
"The course is rammed with ripened wisdom – understanding story structure and character development, the ways of the industry, learning the rules and how to break them, handling criticism, and more importantly it teaches you how to apply all these things to your own work."
– Dan Smyth – Part-timer, 2007-2009. Winner of Cannes Short Corner Jury Award with "Diary of an Online Warrior"; currently developing a new short project (F-Hole) as Writer-Director with funding through Vision+Media and the UK Film Council.
"I learned loads and am very proud to have been a part of it.
Today I got two amazing bits of news for my career. The first one is that I got the Portuguese Film Fund (national competition, so competing with Big cheeses) to direct the short-film.
The second one is that I got a job in a creative production/agency as Assistant producer / production manager. They make films for the BBC and many other companies.
– David Bonneville (class of 2008), emailing November 2010, from 2011 a Digital Producer
with BBC World Service
"I lay in bed this morning feeling pretty pleased with my script, and I realised how far I've come on in the two years I've been taught by you. So I want to thank you a great deal for that. I couldn't have done it without you!"
– David Balfe (Class of 2005/6 erstwhile producer of "Blur" and inhabitant of the "big house in the country"), Dec 2006
"I think I have learned ****loads of stuff this year, much more than what I expected really. It has definitely helped me a lot. It's just brutal to see films dissected the way I do more clearly, albeit still imperfectly, now. I thought I was a pretty good analyst before the course – I was a child! Honestly, very naive. The course touches on strong, direct points and I feel much less escapes our eyes now, our standards for an effective story and its seeds are much, much higher. How the **** did you do that?"
– Joaquim Ghirotti (Class of 2006), Nov 2006 (now a Professor of Screenwriting in Sao Paulo, Brazil)
"Congratulations on your great work this year – delighted to be a part of it."
– Nick Marston (Media Director, Curtis Brown Group) – Dec 2007
"The Story-Huddle was a great success. Thanks for the invite!"
– Selina Ukwuoma (Eon Productions, producers of the James Bond movies) – Dec 2007
"That's sweet of you Steve, actually I felt v inspired by your performance in the Crits, excellent notes, inspirationally delivered. Your film-makers are bloody lucky to have you, is all I can say."
– Peter Ettedgui (writer/producer, Kinky Boots, Eugene Onegin, Unmade Beds), Development Exec, EON for Bond Movies.

If you'd like to make a formal application for one of our programmes, download a pdf here.